SpinOne80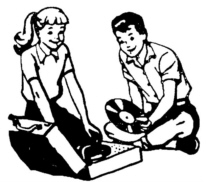 'Classic music from a Higher source'
Welcome to Spinone80! In these pages you will find the largest, most comprehensive listings of original cds, records, and digital archives of out of print music by Christian artists on the net. Spinone80 has been in the hobby/business of making available this music ranging from the late 60s to early 90s for 19 years now with many satisfied and returning customers. My goal is to bring you the very best quality and selections that are sure to please both the listening fans and collectors of this timeless music alike. Please visit the "About Us" page for more info on prices, shipping, and how we have come to please so many customers with our service! Thanks!
E-mail: spinone80@msn.com

Last updated-11-20-2018

Just click the links below:

Cassettes
CD's
Albums
Children's and Christmas albums
C-Stone Shows
Digital Transfer FAQs
Want List



E-mail me for payment options and title availability at:
SpinOne80@msn.com
I am also accepting payment via Visa or MasterCard with PayPal!